Van Tour Sete Cidades - Full Day Tour
Average Speed:
Average Time: 7H.30
This tour requires at least 4 participants to take place.
Price per person: 70.00 €
Van Tour Sete Cidades - Full Day Tour - map
×
---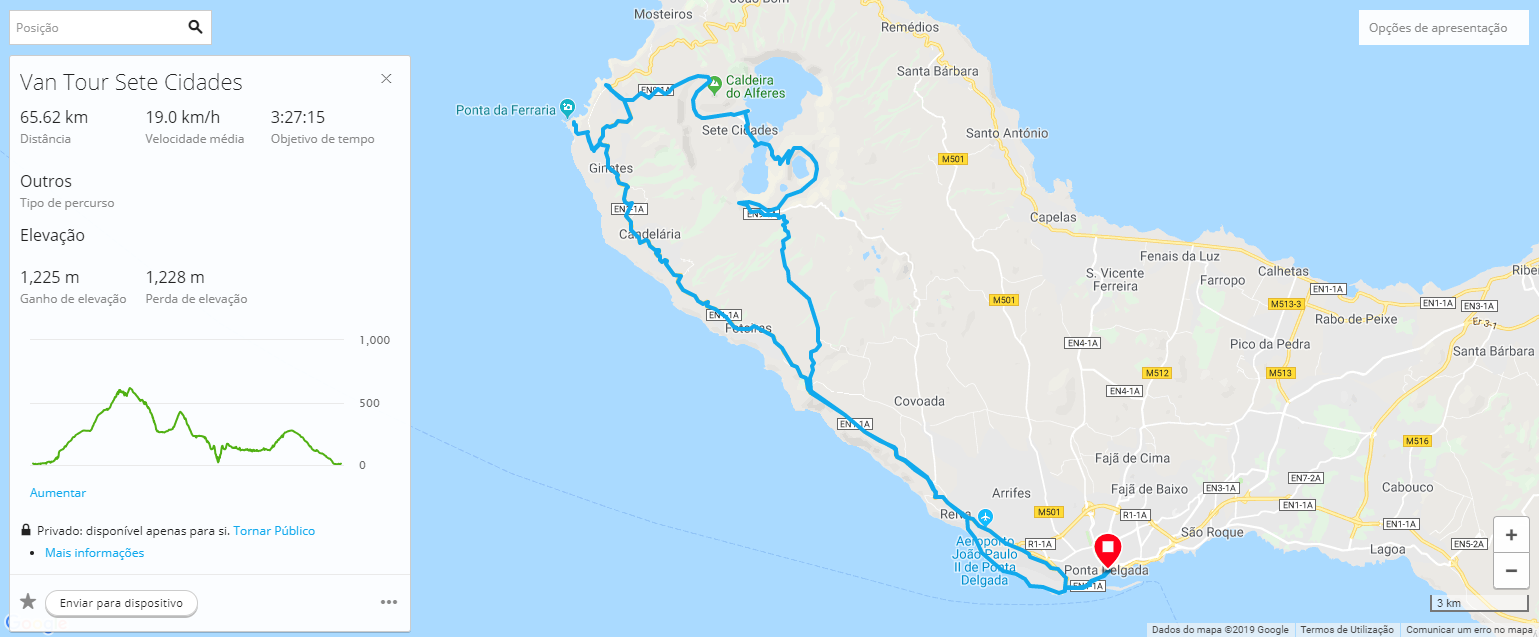 On this trip by Van, you will have the opportunity to see some of the most scenic lakes of São Miguel within the volcanic complex of Sete Cidades, passing through Pico do Carvão; Lagoa do Canário; Vista do Rei; Sete Cidades;  Escalvado view point; Ferraria. We will take a break for lunch in the parish of Sete Cidades, ending the day with a retempering dip in the Atlantic waters at Ferraria, heated by volcanic underwater fumaroles.
This tour takes place at any time of the year by appointment.
Starts at 8.30H