Van Tour Nordeste - Full Day
Average Speed:
Average Time: 7H.30
This tour requires at least 4 participants to take place.
Price per person: 70.00 €
Van Tour Nordeste - Full Day - map
×
---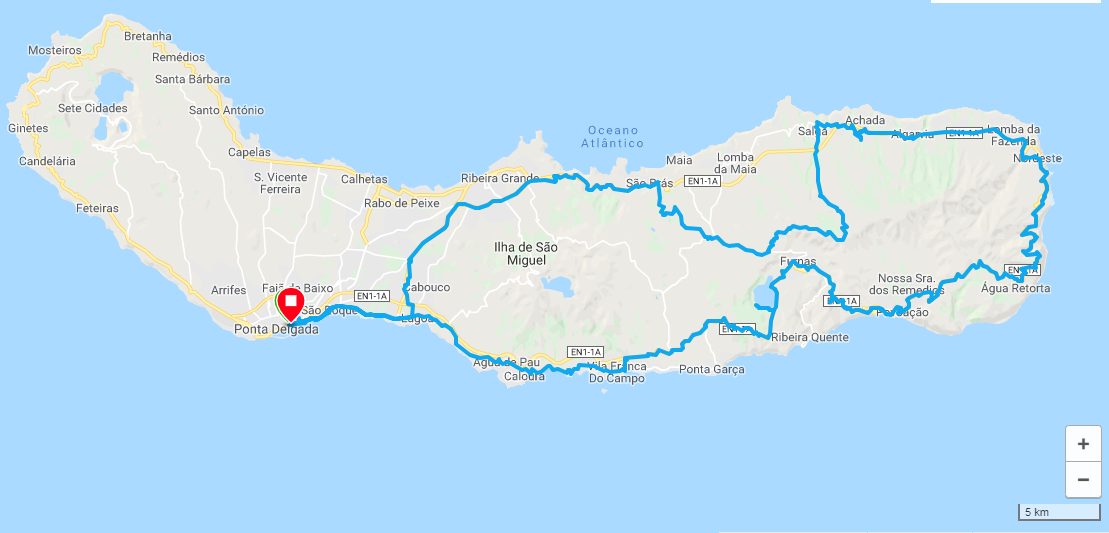 Nordeste is considered as one of the most beautiful parts on São Miguel island and the most important nucleus of native vegetation in São Miguel, which houses a precious set of botanical endemism's. On our way by Can, we will pass through Ribeira Grande city; Salto do Cavalo; Ribeira dos Caldeirões; Vila do Nordeste; Ponta do Sossego and Pôr-do-sol view points; Povoação; Ribeira Quente (Lunch); Furnas; Vila Franca; Lagoa.
This tour takes place at any time of the year by appointment.
Starts at 8.30H