MTB Bike Tour - Rota do Norte
Average Speed: 15 km/s
Average Time: 4:00H
Climb Accumulation: 700 m
Technical Level: 2,5 (1 to 5)
Physical Level: 3,5 (1 to 5) for regular riders
This tour requires at least 5 participants to take place.
Price per person: 50.00 €
MTB Bike Tour - Rota do Norte - map
×
---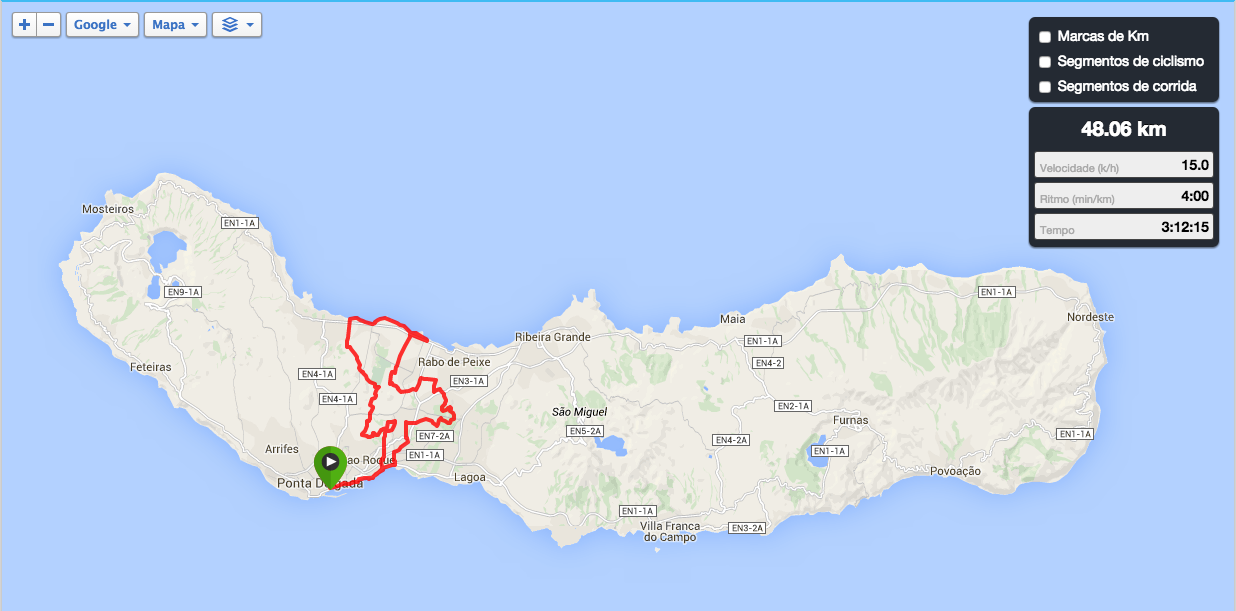 Starting from the heart of Ponta Delgada, on the south side of S. Miguel, we will take you across the island to the north coast, where our ancestors set up a whale processing plant, in St. Vincent. We'll pass by the magnificent forest reserve of Pinhal da Paz and the Batalha golf course, returning to Ponta Delgada.