MTB Bike Tour - Sete Cidades Ridge and lakes from Canário lake
Average Speed: 10 km/h
Average Time: 5.00H
Climb Accumulation: 600
Technical Level: 2,5 (1 - 5)
Physical Level: 3,5 (1 - 5)
This tour requires at least 5 participants to take place.
Price per person: 70.00 €
MTB Bike Tour - Sete Cidades Ridge and lakes from Canário lake - map
×
---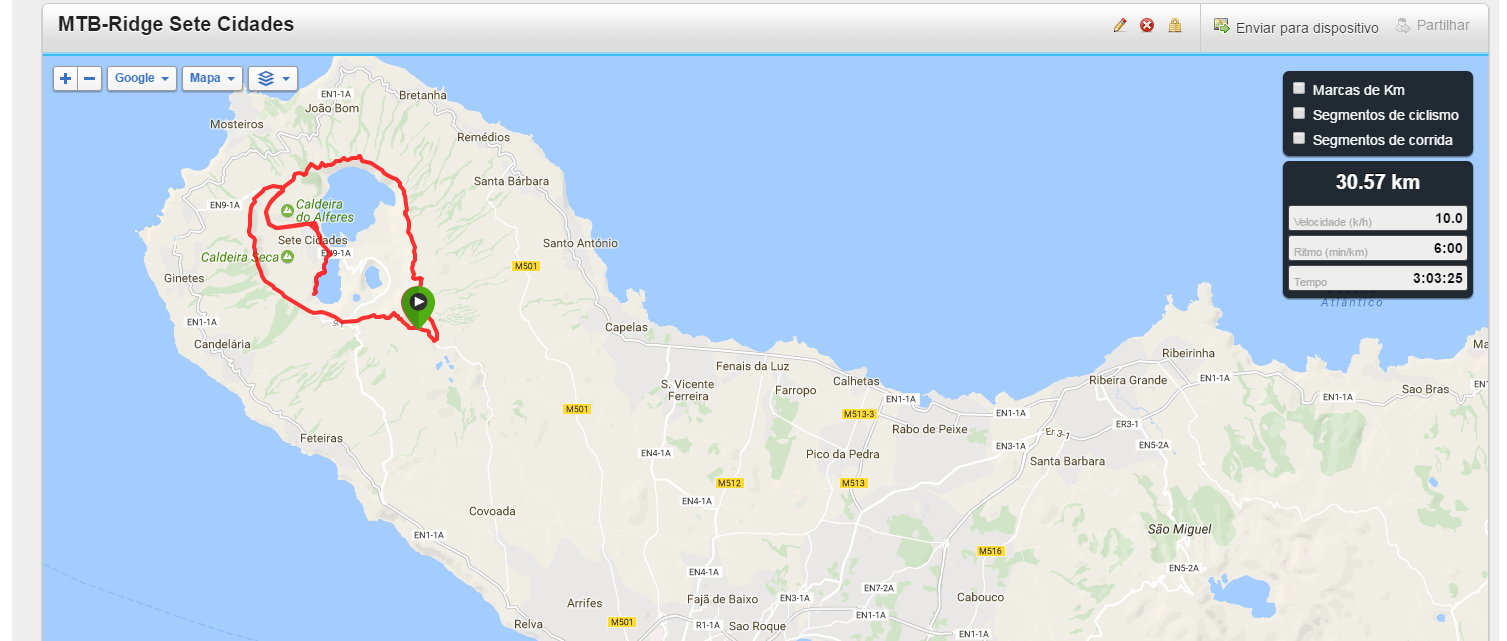 Circular route with start and finish near the Lagoa do Canário, along which you can take a full turn to the ridge of the Sete Cidades lakes, with breathtaking views, going down to the lagoons and village and returning to the starting point. Always on dirt, all the way is technically accessible to any regular mountain biker.